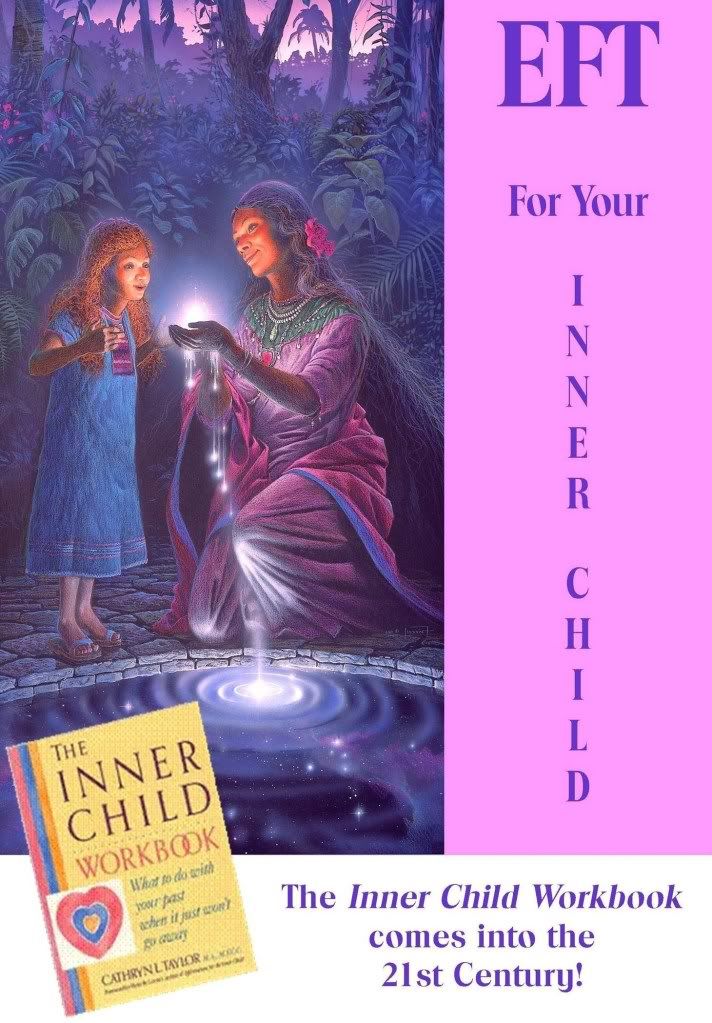 This is the program
 that takes everything
 from the past 20 years
 and truly brings
 the concept of the
 inner child
 into the 21st century!
CALL 612-710-7720 TO SIGN UP!
I cannot believe it has been 20 years since that book was first  released. The fact that it became a best seller and continues to be a source of inspiration and guidance is astounding. But my creativity did not stop with its release. In fact, it was merely the launching point. 
This 20 Week Series is a compilation of all that has followed! It SUPERCHARGES your inner child work with the benefits of the innovative energy therapy of EFT, the bio-chemical perspective taught to me by Joan Mathews Larson, director of Health Recovery Center in Minneapolis, Minnesota and the inspiring DNA reprogramming inspired by Margaret Ruby.
AND that's not all!
In addition, this program ignites your passion to integrate your inner child focus with your spiritual work by weaving the insight and direction I have obtained through the work of Esther and Jerry Hicks, who bring forth the Teachings of Abraham. It is also flavored with the metaphysical ingredients I experience personally from my training in and use of the Akashic Records.
 HOW THIS WORKS!
Within 24 hours of payment you will receive a confirmation email that sets you up to begin receiving the weekly emails. Each week thereafter you receive an email with the PDF file for that week.  Each week is packed with information, supplemental links correlated directly with The Inner Child Workbook and tapping sequences which augment your exploration and healing. 
I draw from the archives of my past audio and video recordings, as well as my articles and E books, to bring to you the most updated material and Tapping Sequences I have to offer. As many of you know over the past few years I have developed my own brand of tapping which I have coined as "Interactive Tapping™."  These sequences systematically assist you in building that vital, vertical, relationship between you and your inner child – between you and you higher self. 
In this first week you are given an overview, but in the weeks to come each interactive tapping technique is demonstrated at the appropriate time. These sequences dramatically supercharge the original methods and exercises. Guided imagery's become fluid and journal writing is woven together with energetic release. 
This combination effectively neutralizes challenges from your past … invites you to replace sabotage with support … and empowers you redesign and reinforce a new blueprint that guarantees success.
THIS IS A PROCESS – IT IS A WEEKLY GUIDE THAT HOLDS YOUR HAND AND THOROUGHLY EQUIPS YOU WITH THE TOOLS TO SEQUENTIALLY MOVE THROUGH EVERY ASPECT OF SEPARATION YOUR SOUL AND PERSONALITY HAVE EVER ENCOUNTERED. ONCE COMPLETED, THE MATERIAL CONTINUES TO BE A VALUABLE RESOURCE FROM WHICH YOU WILL DRAW!
GET STARTED TODAY! CALL 612.710.7720 TO SIGN UP!